Photo by Kavita Jangid on Unsplash
All GIFS via GIPHY.
Self-care– there is no one way of doing it. I would often get the image of someone being all fancy with a whole spa day and everything– something I'm not a huge fan of. In reality, it can be much more simple, or even more complex. Self-care varies from person to person, and perhaps even day to day. Maybe what is self-care one day is not self-care another day. But at the end of the day, what it comes down to is you and how you are able to rejuvenate yourself, physically, mentally, emotionally, spiritually.
I'm not a huge fan of getting manicures or pedicures (haven't even painted my nails for a few years, not even at home by myself, and pedicures are a huge NO– ain't nobody touching my feet!), and I'm definitely not a fan of baths (to me, they're just gross– I'd be immersing myself in my own filth. But I do love playing with bath bombs and throwing them in the water just for my own sensual and aesthetic pleasures without stepping into the tub). But if that's what you love, you do you! After all, self-care is all about the person who is trying to practice it.
Here are some ways that I "self-care:"
1. Watching one of my favorite childhood TV shows and/or movies. One with good vibes and positivity– especially when I need a break from the bleaker parts of the world.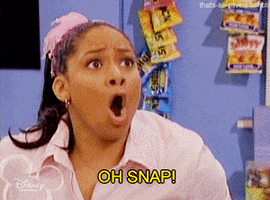 2. Watching my favorite Youtubers. Nabela Noor is my current ultimate favorite– she has been for a while now. I can't get enough of her inspiration, positivity and authenticity, and I can't help but feel all warm and fuzzy and hopeful seeing the chemistry between her and Seth (masha Allah).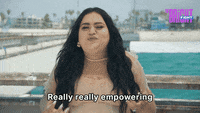 3. Connecting with a close friend. It's always good to have a reminder that I'm not alone and that somebody actually cares. Getting advice and affirmations from my friends when I need it is awesome, but sometimes just having a listening ear is all I need. Even with social distancing and all, communicating with a friend is just a phone call away.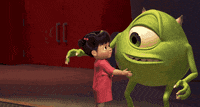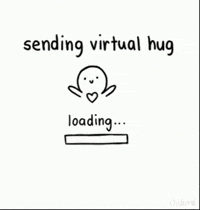 4. Eating healthy. This isn't just a one-time-deal. This is something I'm striving to keep up, no matter how busy my days get. I'll talk more about my health/wellness journey later, but I've been more conscious about nourishing my body with foods that it deserves and it feels AMAZING.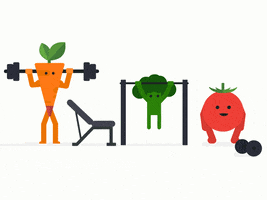 5. Drinking LOTS of water. 'Nuff said. I would often underestimate how much my body really needs, and once I overcame that, I felt much better physically and mentally. I also tended to eat healthier.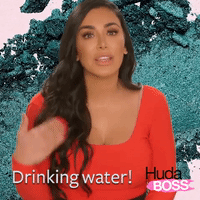 6. Reading fiction. Particularly contemporary romantic comedies, my favorite genre next to young adult/new adult fantasies that also involve romantic and comedic components to them. I just love escaping into another world and going on adventures from the comfort of my own bed. Plus, it's a huge relief from staring at screens all day from my schoolwork and job.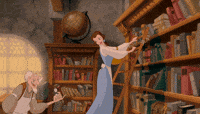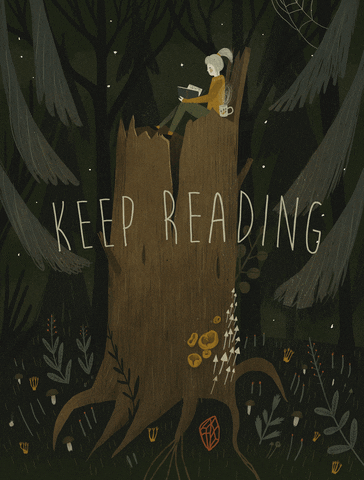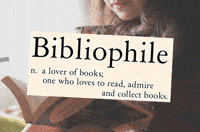 7. Writing. Which you could probably tell. I love writing. It's one of my favorite mediums to express myself, and it helps me cope with my own personal challenges. I also love the satisfaction of just creating and communicating and connecting with others through my "creations."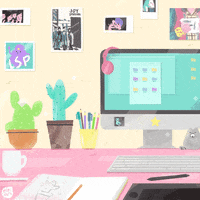 8. Indulging in artwork. Whether it's seeing it or creating it. I consider books artwork, too, but I'm also talking about visual artwork. Like going on Pinterest and creating vision boards for stories that I am writing or plan to write, or just going to the mall or a store with pretty things like Home Goods– but not particularly to shop. I'm interesting when it comes to "shopping"– I'll go to a place like World Market or TJ Maxx, and I'll put stuff in my shopping cart– like a lot of stuff– but I won't actually end up buying like 90 percent of that stuff. Even if I walk into a store knowing that I'm not buying anything, I get awestruck and enlightened to see the products of different people's ideas. For others, it may be going to museums specifically dedicated to art.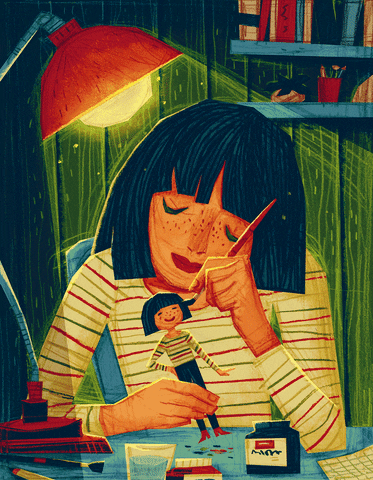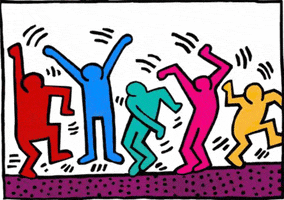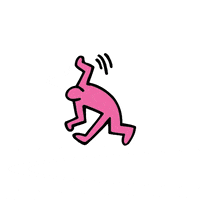 9. Exploring! For me, this would also fall under "indulging in artwork." I just like to explore places–familiar or not– and be around people. I love local places, especially, like the unique, local coffeeshops but in my college town as well as the various local shops in Richmond. All of that is art to me– and so are all the people I see, diverse in looks, dressing styles, and vibes. There's just the excitement of finding new things– even in a familiar place– everyday with there always being people. Yes, a vacation to Iceland, Switzerland and other countries would be awesome to have every other week, but exploring doesn't have to be that grand. I've lived in Richmond for almost 10 years, and I still have several places to discover and get enthralled by.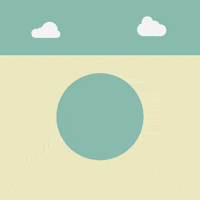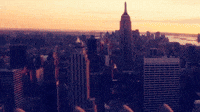 10. Spending time with my cats. I just feel relaxed, warm, fuzzy, and full of love.
11. Spending time underneath the night sky. I just love looking up at the stars and night clouds while sondering and thinking about how amazing and scary, and scarily amazing and amazingly scary, the unknown is.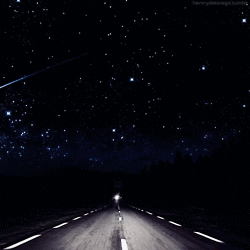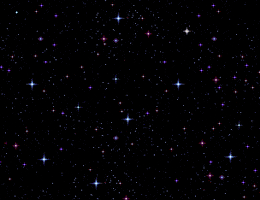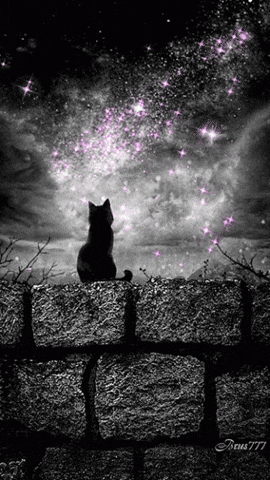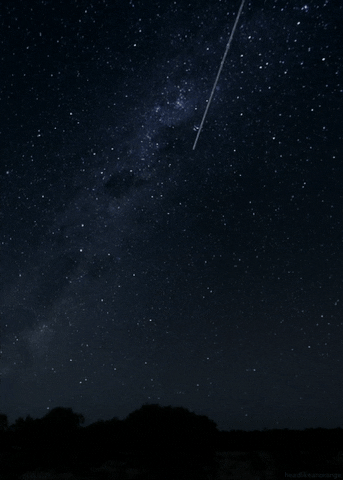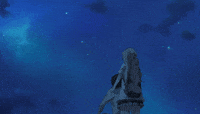 12. Working out. Endorphins just feel so… good. Not only does working out make me feel good in becoming one step closer to reaching my fitness goals, but it also just makes me feel satisfied in a holistic sense. I feel accomplished, especially when I do it first thing in the morning, and my motivation and hunger and inspiration for more accomplishments follow along and stays with me throughout my day. And with the positive vibes that come inherently with working out.
13. Organizing/reorganizing my bookshelf. I have all these books and journals and pop figurines, and I won't stop, can't stop, collecting them. I hope to have walls filled with books and souvenirs of my favorite stories to accompany and compliment them like those fancy book-lover Instagrammers one day, insha Allah.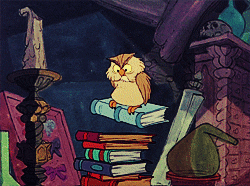 14. Cleaning/organizing my physical spaces. Clean room, clean mind.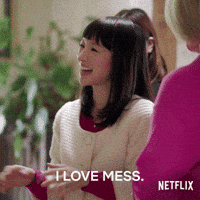 15. Limiting screen time. Especially with social media. I've detailed this more in a few of my recent blog posts, but I'm been really mindful about how much of social media I'm consuming, and what type of content I'm consuming. And it's made a huge difference. Also I'm going to mention– I really miss those 'ol days when everyone having smartphones wasn't a thing. I'm talking about the time when people were raving over those Motorola Razrs (I used to have the orchid pink one) or sidekicks, etc. Those phones were so much cuter, too! But that's a story for another time…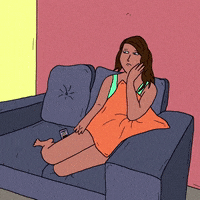 How do you self-care?